From dark and dated to bright and dreamy, we're sharing six remodeling projects with amazing transformations completed by LBJ Construction. 
Located in West University, our Villanova project underwent an amazing makeover. State of the art windows, updated stucco, and unique wood paneling transformed this home.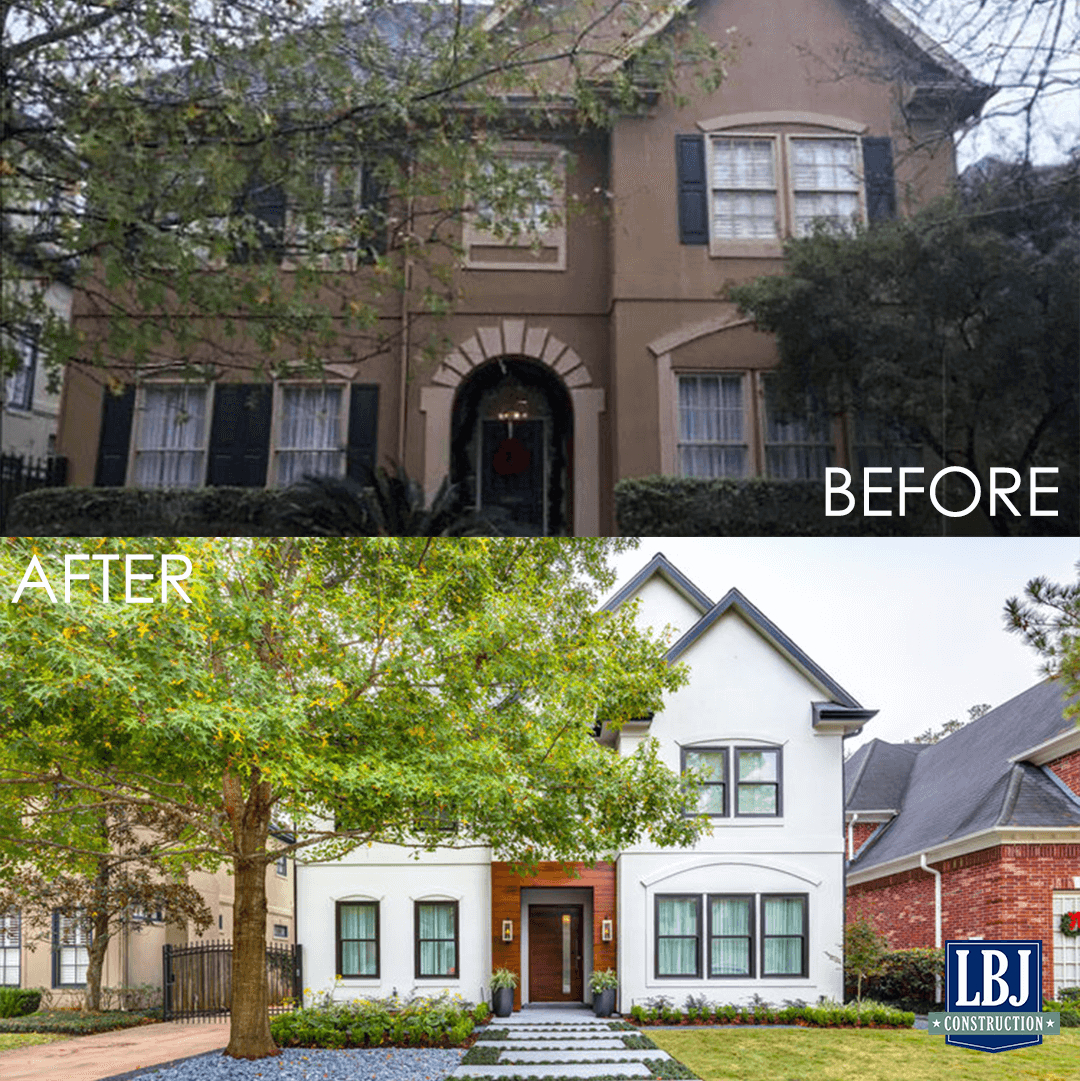 Our Lynbrook project was a complete home renovation located in Tangle Wood. We made major framing modifications, renovated the kitchen, and all bathrooms along with the addition of a new mudroom, and laundry room. We relocated the staircase and fireplace and installed a new sliding door system to overlook the backyard. For more images on our Lynbrook project click here!
Our Albans project was a kitchen and bathroom renovation in West University. In collaboration with Edwards Interior Design, the kitchen updates include stunning quartz countertops, new plumbing, and light fixtures, and state of the art appliances.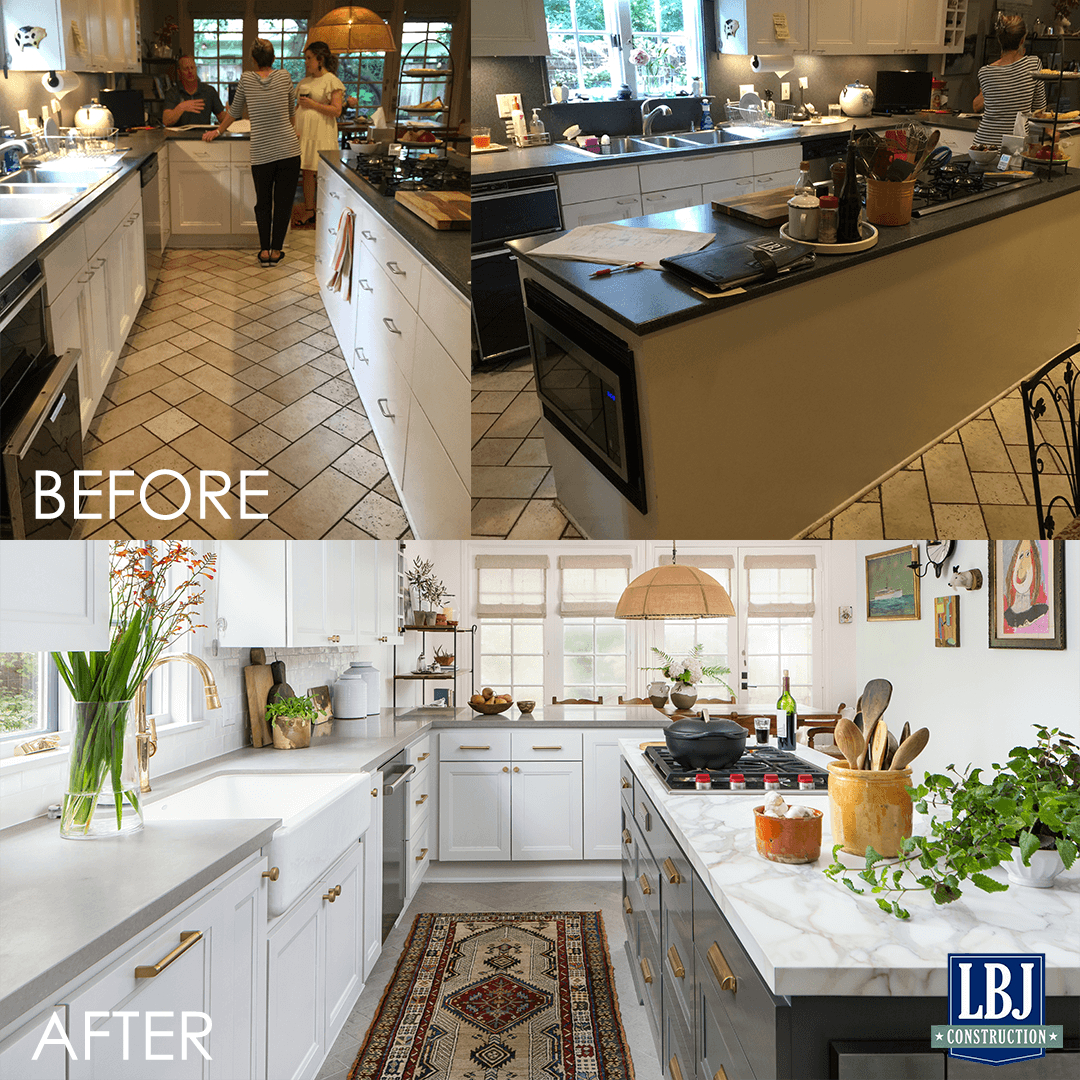 Our Beverly project was a kitchen renovation located in the heights. This transformation features, Cambria quartz countertops, new plumbing and light fixtures, state of the art appliances, and a custom pantry storage area equipped with a beverage bar. Click here to see more from our Beverly kitchen.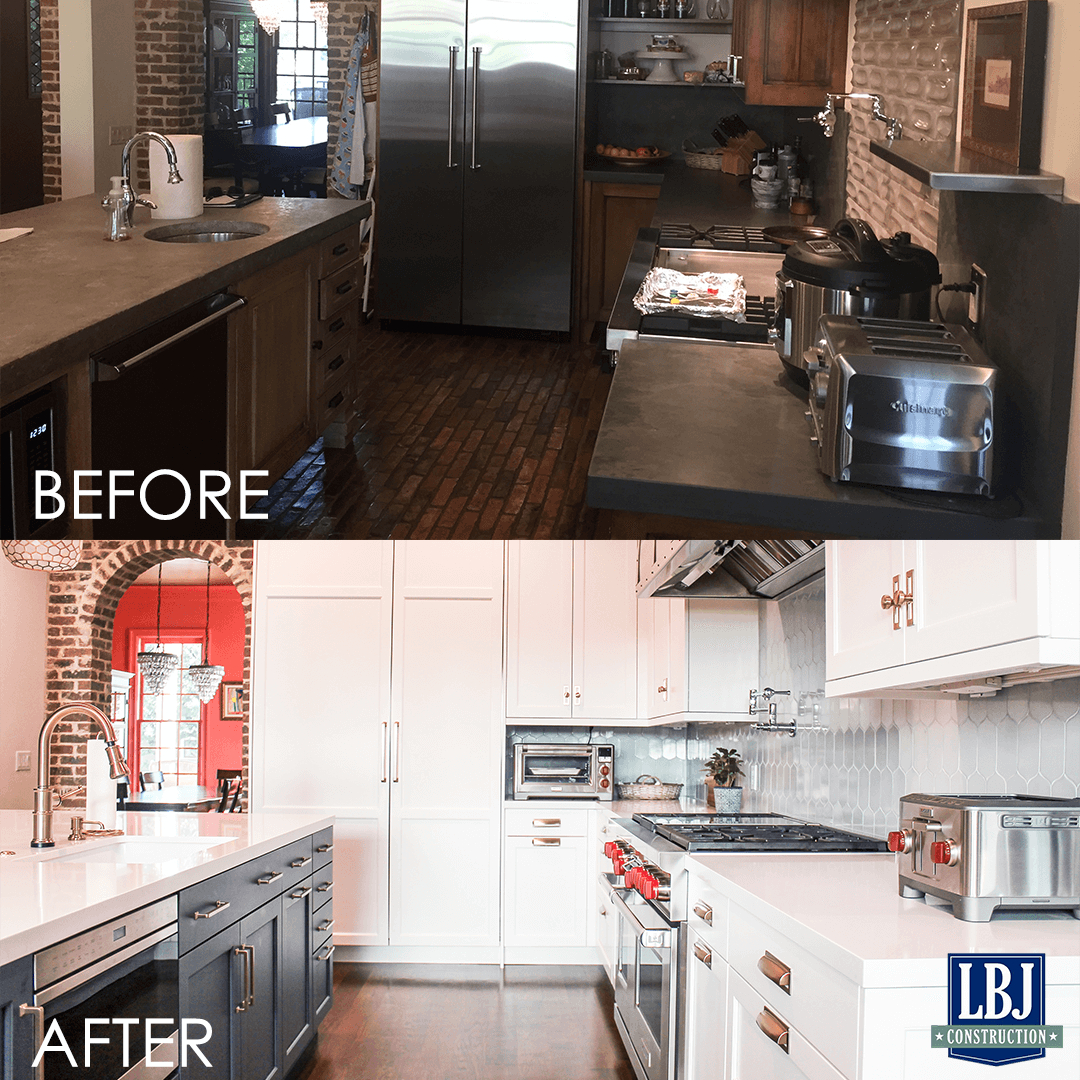 Our Banks project in Boulevard Oaks was a 1930's home that underwent a kitchen and bathroom remodel to improve functionality while still maintaining its architectural charm.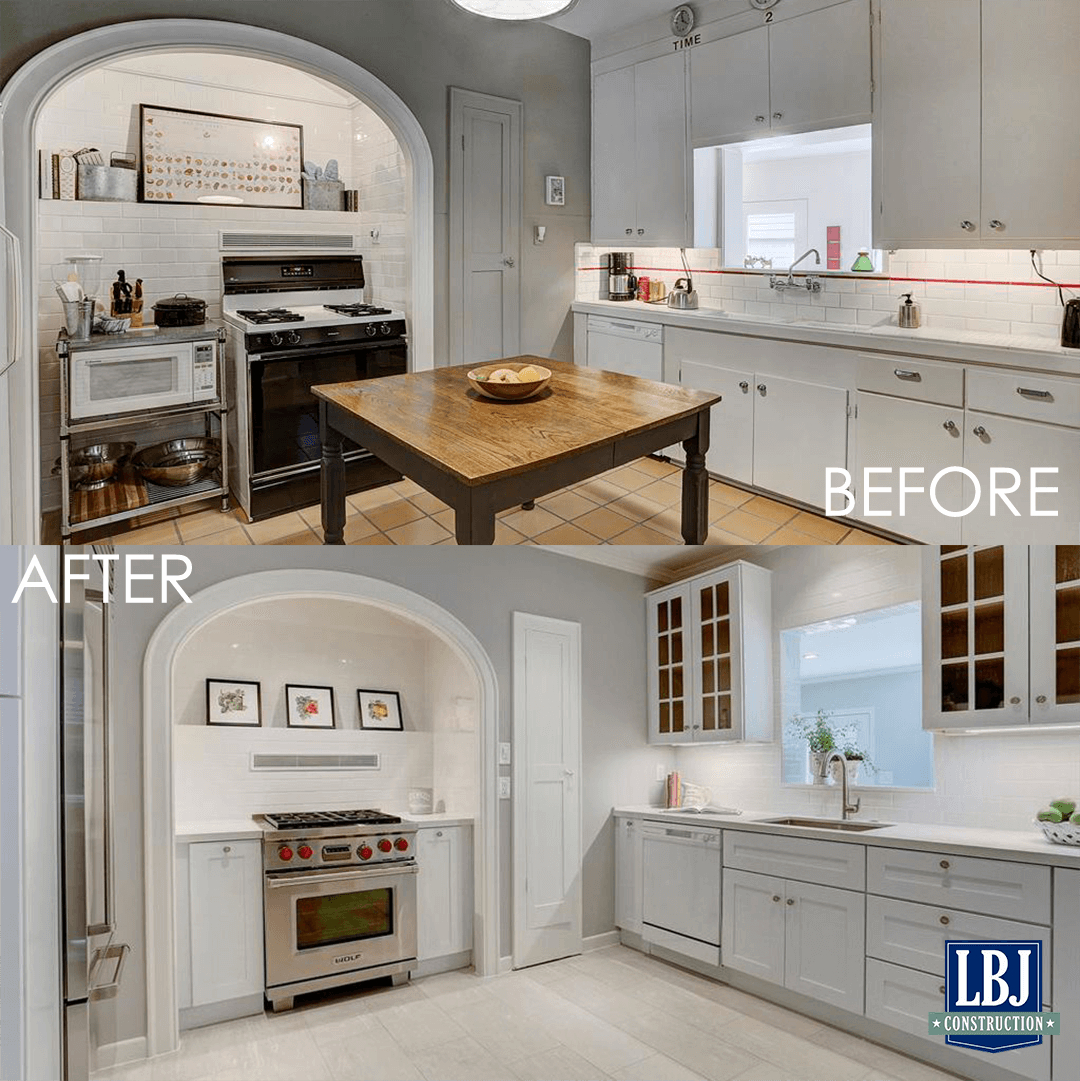 Located in Montrose, our McDuffie project was a master bathroom remodel that got quite a makeover. From natural stone countertops and a frameless shower enclosure, this master bathroom is the perfect at-home spa oasis. Check out our bathroom remodel portfolio to see more images of McDuffie.
Inspired to create your dream home? We are here to help! From building a new home or transforming your current home, and even handyman work, no job is too big or too small for LBJ Construction and Handyman.