MASTER BEDROOM Remodeling

Every homeowner has a different vision or dream as to how their newly remodeled home will look when it's completed. For most projects, the fine details are often the ones missed by many builders. These details and finishing touches are the keys to successfully delivering that dream home to the owner. These unique elements are what separate LBJ Construction from other builders. We understand and believe these special features make the biggest impact on our homeowners. That is why, during the planning phase of construction, homeowners meet with our designers to customize their own dream sheet, down to the finest detail, which paints the picture of their perfect home.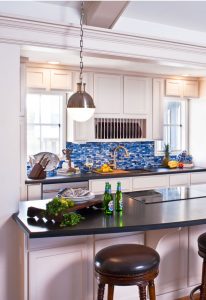 Remodeling or renovating your home can have an astounding impact on your life because your home is your sanctuary. We will work with you to establish a feasible timeline and budget that meets your needs and complements your lifestyle. LBJ Construction has extensive experience in remodeling and renovations. The majority of our business is built on referrals because we consistently go "the extra mile" to develop the trust needed with current and potential clients. We stand by our clients and guide them through every step of the building process, from planning to beyond completion. Our dedication does not stop after the closing. This is why we have created LBJ Handyman Services, an extension of what we provide. Our goal is to be your builder for life.
Gallery One
Gallery Two
Gallery Three
Gallery Four
Gallery Five
Gallery Six
Mauris blandit aliquet elit, eget tincidunt nibh pulvinar a. Nulla quis lorem ut libero malesuada feugiat. Vivamus suscipit tortor eget felis porttitor volutpat. Cras ultricies ligula sed magna dictum porta. Sed porttitor lectus nibh. Mauris blandit ali
Mauris blandit aliquet elit, eget tincidunt nibh pulvinar a. Nulla quis lorem ut libero malesuada feugiat. Vivamus suscipit tortor eget felis porttitor volutpat. Cras ultricies ligula sed magna dictum porta. Sed porttitor lectus nibh. Mauris blandit ali
Mauris blandit aliquet elit, eget tincidunt nibh pulvinar a. Nulla quis lorem ut libero malesuada feugiat. Vivamus suscipit tortor eget felis porttitor volutpat. Cras ultricies ligula sed magna dictum porta. Sed porttitor lectus nibh. Mauris blandit ali
Mauris blandit aliquet elit, eget tincidunt nibh pulvinar a. Nulla quis lorem ut libero malesuada feugiat. Vivamus suscipit tortor eget felis porttitor volutpat. Cras ultricies ligula sed magna dictum porta. Sed porttitor lectus nibh. Mauris blandit ali
Message Us
Get In touch below. Ask Any Question or Start a Free Quote
Office Location
5438 Guhn Rd, Houston, TX 77040
Open Hours
M-F: 8am – 6pm, S-S, 9am – 1pm
Email
powers@lbjconstruction.com