6 Ways to Maximize your Laundry Room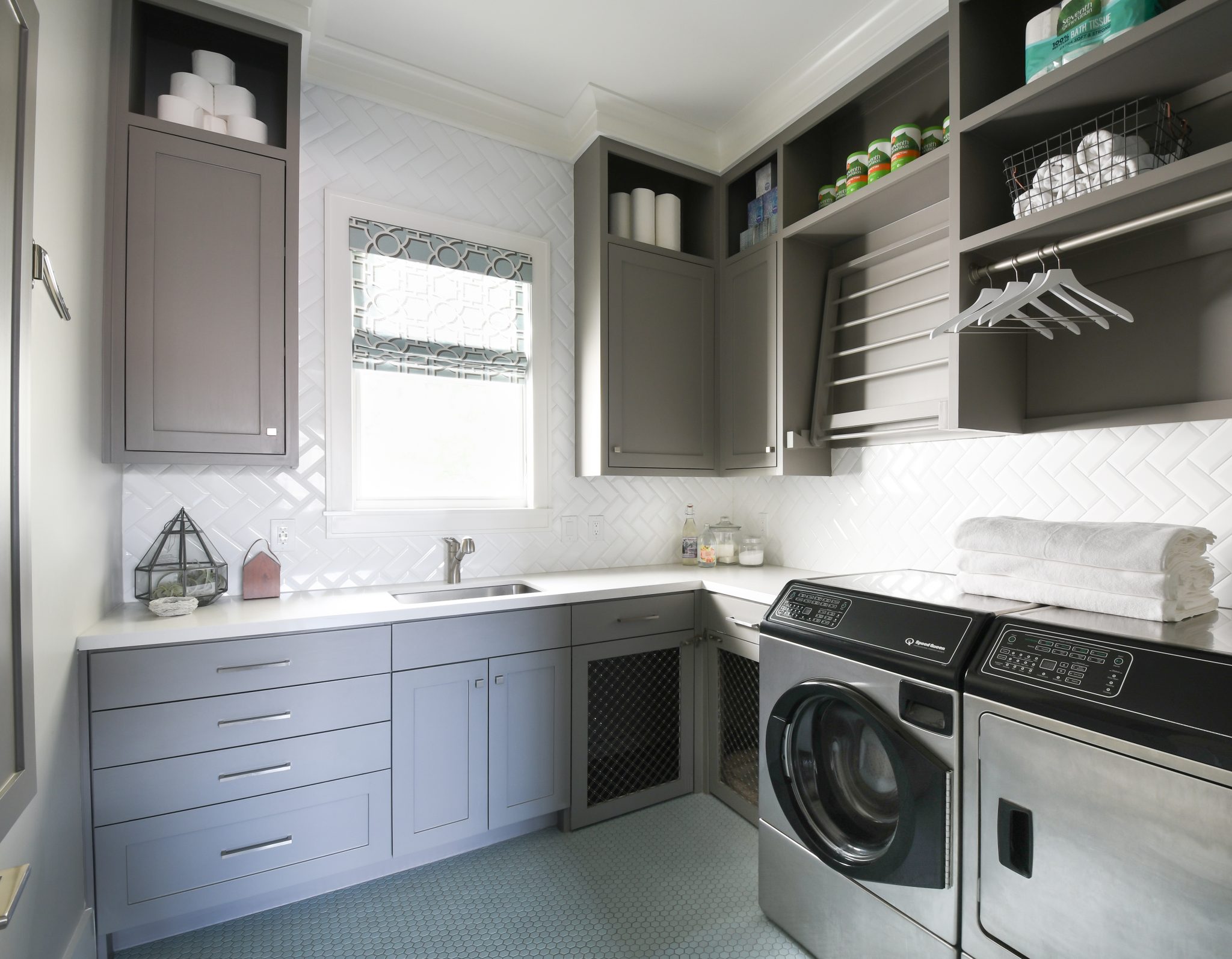 Wash, dry, fold, repeat. Is your laundry room fully loaded?
Most homeowners tend to forget and ignore this space, but laundry rooms have a lot of potential to help organize your home. Not sure what we mean? Don't worry, we'll break it down for you! Here are a few ideas to help maximize the functionality of your space.
Built-in Cabinetry
Often left out of standard-built homes are the use of both wall and base cabinetry. Bare walls and a lack of storage is the result of this, leaving homeowners with a cluttered and disorganized space.
Countertops + Sink
Now that you have the idea of adding cabinetry, let's take it a step further by adding countertops and a sink. Counterspace makes things easier when it comes to folding, plus the addition of a sink is perfect for treating any stubborn stains. For little maintenance and care, engineered stone countertops like quartz countertops are a porous free surface that requires no sealing and are highly durable, making them the perfect countertop surface for your laundry room.
Hidden Accessories
Everyone loves a secret, and secretly hidden ironing boards and drying racks are some of our favorites. With the use of cabinetry, adding drying racks in drawers and attaching ironing boards to cabinet doors are a great way to maximize your space.
Have furry friends? Adding a built-in kennel within your base cabinets is the perfect way to include all members of the family in this space.
Creative Design
Have fun with design by incorporating a pop of color through paint or go bold with the use of wallpaper. Doing laundry chores won't be that bad when you have a bright room to cheer you up.
Smart Technology
With the many advancements in technology, doing laundry has gotten pretty simple over the years. From washing machines that alert you through your smartphone that the load is finished to washing machines that dispense detergent for you, and even compact 2-in-1 washers and dryers; doing laundry has never been easier.
Ready to create your dream home? From remodeling to building custom homes, and even handyman work, we've been helping Houston homeowners since 1995. Call us today to get started on your next project. 713-781-0169 For more related content check out our blog and portfolios.