When it comes to a remodel, custom home, or handyman project, everyone wants the same basic assurances– that the project will be completed on time, on budget, and with the least amount of stress for the owner. LBJ Construction consistently delivers on this promise, managing the construction process from pre-planning through final site clean-up. Along the way, we keep the project on track, manage subcontractors, anticipate obstacles and provide proactive solutions– all while giving regular updates to the client.
Since 1995, LBJ has completed a wide variety of renovation and custom home projects, both large and small. We believe successful remodel and new construction projects result from careful listening, detailed planning and competent execution. Our goal is to meet and exceed client needs, increase projects efficiencies within budget and on schedule.
LBJ Construction has the skills, experience, staff and resources to complete restoration, reconstruction, remodeling, and new construction projects in the residential arena. Whether you desire to design and build from the ground up, remodel and improve an existing home, or simply change a light fixture, LBJ Construction is Houston's best choice.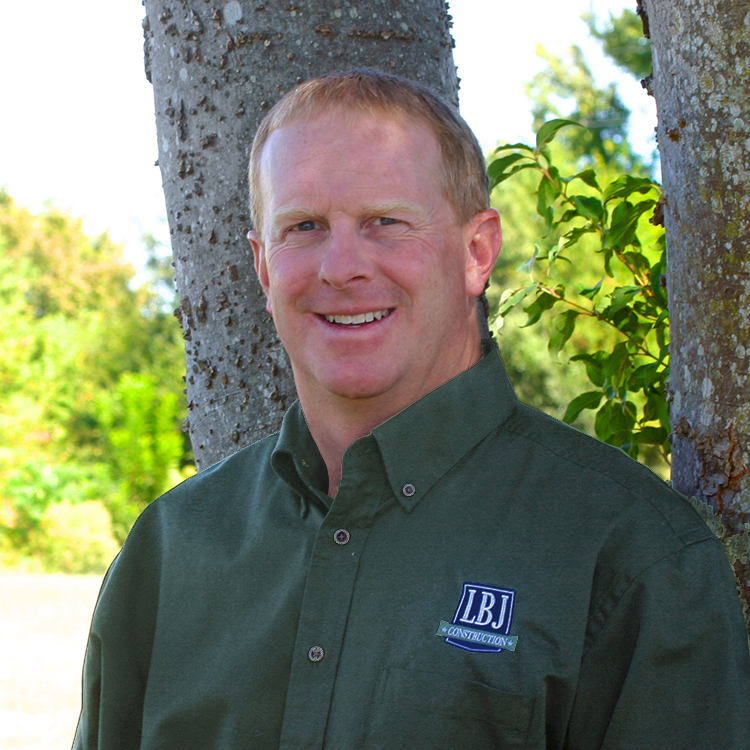 Breck Powers, CGR, GMB, CAPS
Breck Powers has been involved with the remodel and building industry most of his life, and because of his extensive experience and education he is the owner and president of LBJ Construction, a remodeling, custom home and new construction company. Driven to be the best at remodeling and building, and to serve his clients with excellence, Breck regularly endeavors to expand his knowledge base and skill set. Through the National Association of Home Builders, which recognizes excellence and professionalism within the building industry, he has earned the prestigious designations of Certified Graduate Remodeler (CGR), Graduate Master Builder (GMB), and Certified Aging-in-Place Specialist (CAPS). With great leadership skills, Breck has served on the GHBA Remodelers Council board of directors as chair and as the council's president. He has also served on the board of the Greater Houston Builders Association and the Texas Association of Builders. Though these accomplishments are very rewarding, Breck's greatest professional joy is being involved with the building and remodeling of homes and improving the lives of his customers. Breck enjoys spending time with his wife and three children and attending all their activities. He loves the outdoors, particularly fishing and motocrossing.
Jeannine Powers
Jeannine Powers is passionate about her family. After marrying her high school sweetheart, she dedicated herself to supporting her husband and raising her three children. In 2014, she joined the staff of LBJ Construction to help continue to grow the organization. With a handy, do-it-yourself father, Jeannine has been involved in home improvement her entire life. After receiving her BS in Business Administration from Marquette University, Jeannine worked as an office manager for a retail tool company in Michigan and a mortgage broker in Houston. She has been involved in all aspects of property management. Currently, Jeannine oversees the Handyman Division of LBJ. When she takes time for herself, she rides horses, cares for a multitude of animals, and volunteers with local charities.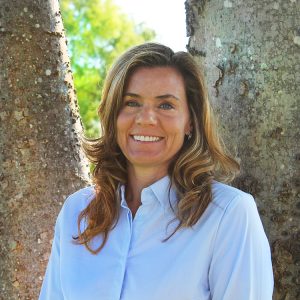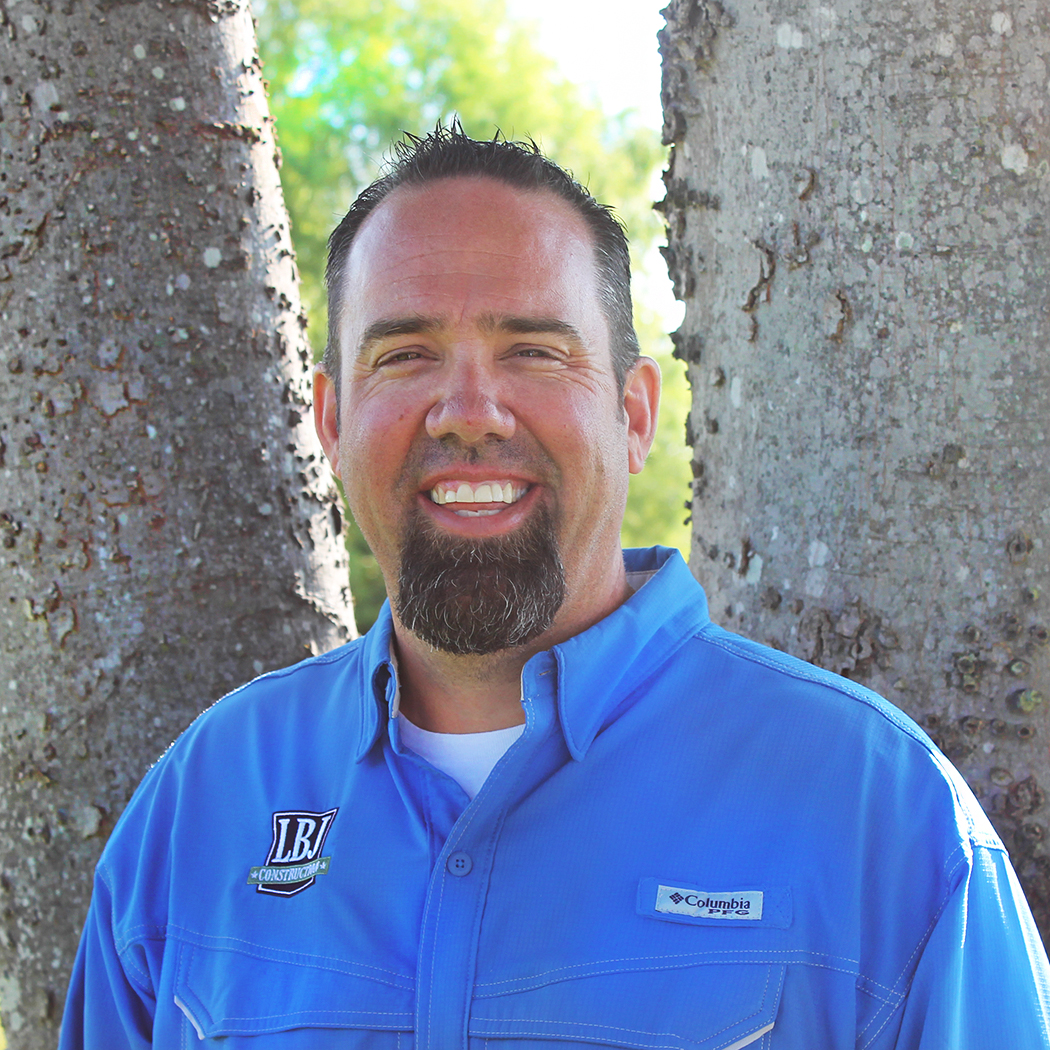 Jason Vorce
Production/Project Manager, Jason Vorce, has over 25 years of experience and has been with LBJ Construction for 14 years. He is organized and fastidious, as he strives to always go above and beyond our client's expectations. He is currently furthering his education about remodeling/building and business/project management by seeking his Certified Graduate Remodeler designation through the National Association of Home Builders. We value Jason's people skills and his talent for building confident relationships with both our clients and coworkers.  Jason enjoys spending his free time with his wife and daughter.  He also enjoys mountain biking, running, and cornhole games. Fun Fact: he is quite a cornhole player and holds the office champ title with Breck. We are glad to have Jason as a member of our LBJ team.
Bryan Dominguez
Construction is an integral part of Bryan Dominguez's career, and with14+ years of work experience, his skill-set is extensive. Previously, he worked for a construction company as a project manager, CAD draftsman, and illustrator. He went on to become founder and principle of his own company and now understands the intricacies of running a business. Subsequently, Bryan worked as a project consultant, estimator and trades manager for a company that specializes in home renovation. His artistic ability is underscored by his fine arts studies at Stephen F. Austin State University. Currently, Bryan Dominguez maintains a position with LBJ Construction as an Estimator. In this position Bryan estimates all new home builds, renovations, and handyman projects. With creativity and vision, Bryan is also promoting LBJ Construction by designing unique marketing materials, connecting with previous clients, and introducing potential clients to the quality work that LBJ offers. In his spare time, Bryan continues to follow his passion in art and promotes his artwork by entering in several juried art shows and partaking in Heights First Saturday Arts Market.
Sue Sebo
Sue Sebo, LBJ's office manager, grew up in Wyoming but has lived in many different locations across the nation. After receiving her Bachelor of Science degree in Marketing from the University of Wyoming she moved to Denver to work as a supervisor for a home improvement retailer for several years. After moving to Arkansas, she was offered a position with the City of Maumelle where she was responsible for many capital improvement projects as the assistant to the Mayor. Sue also served as the office manager for a tools and equipment company from 1999 to present before joining the LBJ Construction team in January of 2011. Her organization and professional business practices make her a great asset to the company. Her duties include office management, client relations and she is a member of the marketing team. Sue enjoys spending time with her husband and four children. As a former collegiate athlete, she is a sports fanatic and loves to watch NFL football and college basketball.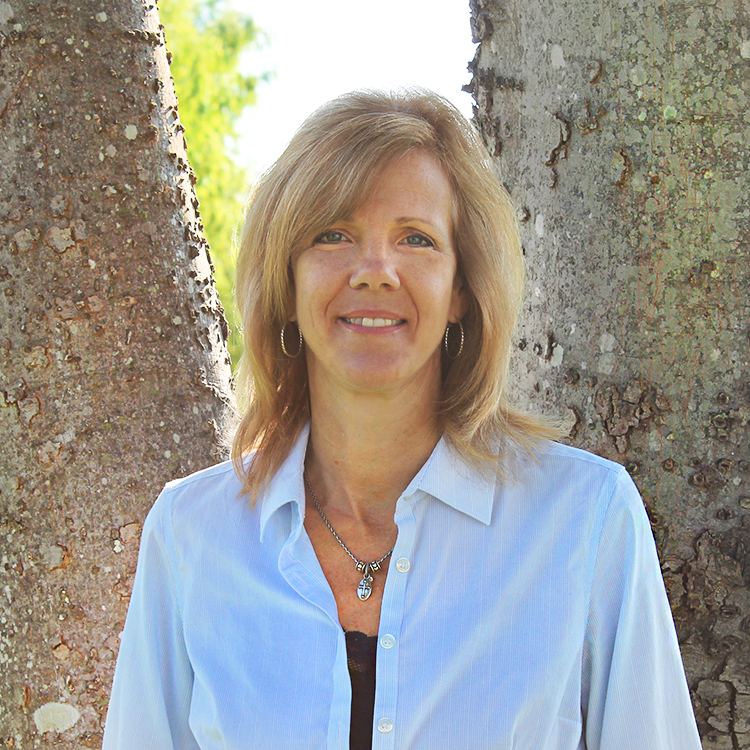 Joel Castillo
Joel Castillo has worked in construction for the majority of his adult life. Working as a maintenance man for many years, Joel has equipped himself with the knowledge, experience and skill set to work in various facets of construction. He currently holds a position at LBJ as one of our head Handymen. His drive and work ethic in the company is revered by all at LBJ and is another reason why LBJ is one of Houston's top Handyman services.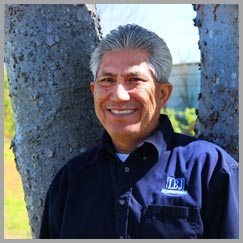 Dylan Herberger
Born and Raised in Houston, Texas, Dylan Herberger graduated from Texas A&M University and began his career in the construction industry. First, Dylan worked as a Project Manager for a production home builder in Katy, Cy-Fair and Pearland. Later he moved on to work as an Estimator for an upscale residential builder in the River Oaks area. Dylan's passion is to provide customers with the best overall construction experience possible, which makes him a great fit at LBJ Construction. In his spare time Dylan enjoys pulling for his Aggies and all Houston sports teams.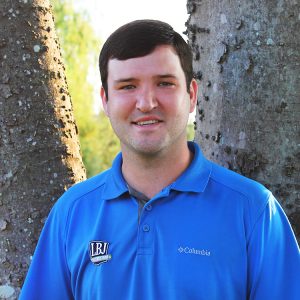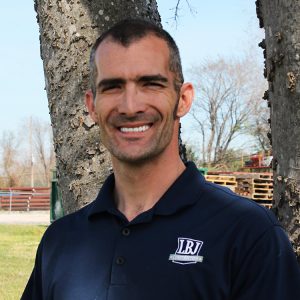 Daniel Landry
Daniel Landry has been involved in the residential construction and remodeling industry for almost 20 years. He began work at a small company specializing in period home restoration and remodeling. He's well versed in all aspects of residential construction from the initial design concept and quote to the finished product. Daniel joined LBJ Construction in 2014 where he continues to hone old skills and enjoys the challenges of learning new ones while exceeding customer expectations. Daniel married his wife in 2010 and they have three kids. He enjoys spending time with his family camping, playing video games, and reading.
Phillip White
Phillip White has been in the construction industry from an early age. He started on his family's construction business picking up nails and scrap wood. Several years down the road he joined the military. Fast forward, and the now Gunnery Sergeant White retired from the Marine Corps and returned to the construction industry to continue his passion. Phillip and his two children live in Katy and when not in school or working, spend their time at ballet, Brazilian Jiu Jitsu practice or one of the numerous outdoor activities Texas has to offer.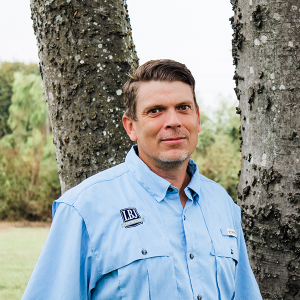 Alex Herrera
Alex is a college graduate of Stephen F. Austin State University, where she was a member of the Theta Eta chapter of Zeta Tau Alpha and graduated in May of 2017 with a BBA in Marketing. She has been in the home design and construction industry for several years where she has previously worked at an agency where she focused on all aspects of digital and print marketing content along as covering trends and industry news at trade shows like KBIS, and IBS. At LBJ, Alex handles all of our company's marketing as she strives to grow our brand awareness through the use of social media, website content, videography, advertising, and print collateral. In her free time, Alex continues her work in the digital media world as she enjoys blogging about lifestyle, fashion, and travel.